Founded 1880, we are the 2nd oldest congregation in the city of East St. Louis, Illinois. We are laser focused on loving God and God's people. The #1 goal of our church is to grow God's family. That means YOU ARE WELCOME! Say it with us, "I am welcomed by God and St. Luke." All sermons, bible studies, and ministries are about sharing God's love and helping people to become more like Jesus. We welcome you to connect with us!
St. Luke is pleased to offer opportunities for you to engage, grow, and serve. Simply click the link below to learn of upcoming events. We look forward to having you be a part. We are proud to be able to bring you the most recent sermons. Each week, receive practical teachings that equip listeners to glorify God and live their best lives. Click the link below to listen. Enjoy!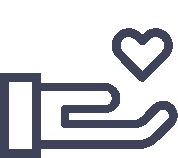 "Whoever is generous to the poor lends to the lord, and he will repay him for his deed."